The Essential Component of the Water Discharge System
The gutter is a surface water collection channel and eaves trough. It is an essential component of a building's water discharge system. This is essential in the prevention of water from flowing or dripping off roofs. It may happen in an uncontrolled manner for specific reasons. Also, the gutter can prevent the damage of walls. This does not allow drenching of people entering or standing below the building. Hence, it directs the water to a disposal site that does not damage the building's foundations. Gutters are essential to remove water of flat roofs. That is because it may lead to excessive weight build-up.
From a pitched roof, water flows down the gutter. In its earliest form, gutter consisted of lined stone or wooden troughs. Hence, the popular liner is lead. This is still in use in pitched valley gutters. Lots of materials are used in the creation of guttering. This includes bamboo, cast, iron, asbestos cement, aluminum, among others.
Basic Gutter Types
Gutters have two basic shapes. They refer to the shape of the cross section. Both types have widths of five and six inches.
Half-round gutters
These are exactly as name suggests: half-round tubes. They are often found on historic and older homes.
K-style gutters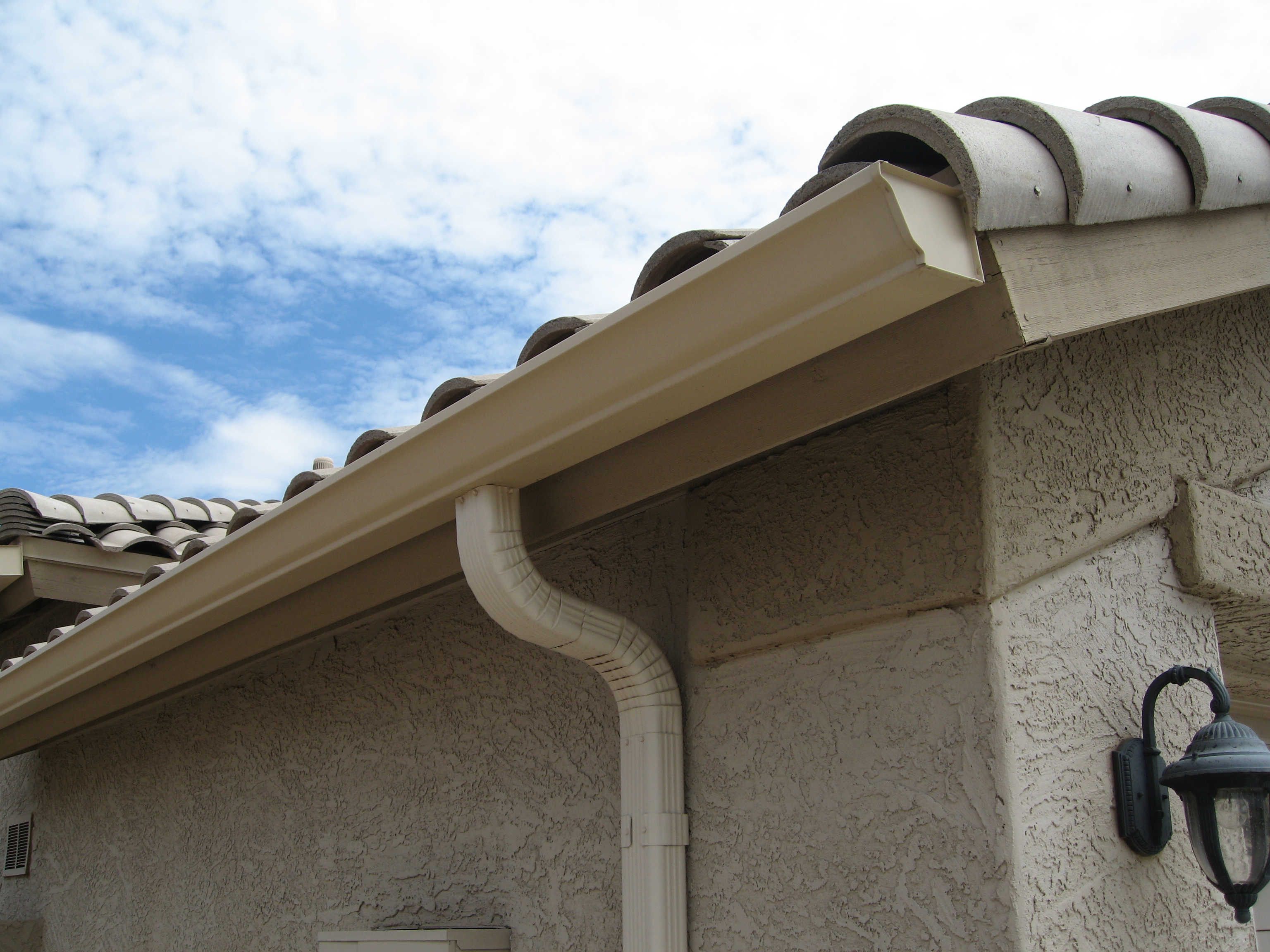 Here are gutters with flat backs and bottoms. Usually, the gutter's front side has a decorative shape. It's like a curve that imitates crown molding. This has numerous available styles. Generally, K-style gutters have double the capacity of their cousins with the same width. Also, the cost may be 50% more for every linear foot.
Gutter Materials
Various metals are in use for residential gutters. Included are the following:
Vinyl
It is good for DIYers because it is inexpensive and lightweight.
This may not have enough colors available.
Colors are susceptible to fading due to UV sunlight.
Cannot support ladders when placed against them.
Can possibly crack due to severe cold.
Zinc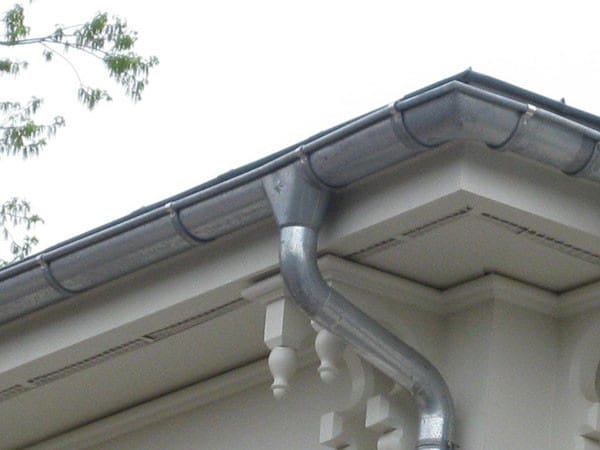 Doesn't need paint as it develops patina over time.
Long-lasting and durable
Needs installation by a pro; Joints and seams need welding
Costly
Primarily used on historic restorations and high-end residences
Copper
Doesn't rust
Beauty that is exceptional
Doesn't need painting; Develops a patina over time
Needs installation by a pro. Joints and seams needs welding
Costly
Primarily used on historic restorations and high-end residences
Steel
Galvanized steel can resist rust
May rust after five to ten years
Strong
May get painted with different colors
Not recommended for DIY because of weight
May be pricey
Aluminum
The material most widely used
Easy to install and lightweight for DIYers
Does not rust
With gauge thickness of .032 or .027. This can last long in places with snow.
May get painted in various colors
Seamless Aluminum
The job site is where they make continuous or seamless gutters. A truck with flat aluminum may get delivered to your home. The fabricator will then use a gutter-forming machine. He will custom make the required gutter length. Long gutters don't get hauled. Also, around 70% of gutter installations are seamless.
The installation of seamless gutters may:
Be more expensive compared to regular aluminum gutters
Reduce chances of leaks and eliminate many seams
Downspouts
Downspouts may have widths from 3 to 6 inches. They may come as either square or round. Rectangular is the most common size:
3 inches by 4 inches
2 inches by 3 inches
Also available are decorative varieties. Included here are spiral shapes.
The needed number and size of downspouts may depend on the system capacity.
Rule of thumb:
For every 30-40 linear feet of gutter, a downspout is required. You can increase your gutter system's capacity. This may happen if you add downspouts.
How Much Is The Needed Gutter?
People may have issues figuring out the capacity and size of the gutter. The complex equation involves the slope and size of the roof. It should also consider the area's maximum rainfall. It is recommended to consult a gutter installation professional for this.
Most of the time, you won't go wrong with the K-style gutter of 5-inches. Also, it is standard and can handle rainfall anywhere in the US. This is what we often use in our installations. The over-sized 3″-by-4″ downspouts can ensure great drainage.
Hence, the 6-inch gutter may have twice the capacity of the 5-inch gutter. But if the climate is cold, there is an increased risk that it may get weighted down. The ice may eventually damage the gutter system. The use of a 6-inch gutter could increase the cost by 25%.
In case you need any roof repair in Alexandria, VA, contact the Alexandria Roofing Company
The Home Doctor.
We are an Alexandria roofing company that provides roof inspection and roof repair in Alexandria, VA.